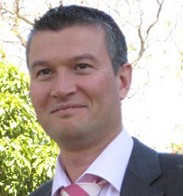 We are designers, developers, educators, presenters and mostly learners.  We are Microsoft Dynamics AX Business Intelligence Consultants making the system come alive, providing an interactive feature rich experience using a vast toolset from Microsoft and their partners.
This is a Microsoft Dynamics AX 2009 & AX 2012 blog dedicated to all things BI.
I have been working with AX since 2002 in various different disguises, today I deliver BI solutions.  Working with SSRS reports, Analysis services, Role Centers, Enterprise portal and SharePoint, PowerBI, Atlas and TargIT, I encounter many different issues, learn new things and finally get stuff working.  Hopefully you will find it interesting and maybe a little useful.